EXPERIENCE THE ULTIMATE
NECK & SHOULDER PAIN RELIEF
Many people suffer from neck pain for different reasons. Some have Injuries whether it is from an accident  or heavy lifting  some have bad sleeping posture or strenuous jobs while others have been used to using modern technology which just is not designed today for human comfort.
The repetitive use of computers, smartphones, and tablets causes your head to lean forward which increases the pressure and it becomes up to five times heavier causing headache, neck pain, poor posture, fatigue, poor blood circulation to the brain, and much more.

Regular visits to a physical therapist for manual cervical traction are often too much for most people and many are
 

fed up with using medication
and
all the side effects.
WHY

 

NECK CLOUD 

IS A REAL GAME CHANGER?
Naturally Eliminate Neck Pain
If you're reading this, chances are you spend at least 6 hours a day stuck in front of your computer, phone or TV. 
The result? Your neck is stiff, sore and painful.
Long-term, this can lead to more serious issues like arthritis, a reliance on pain killers and in some cases, high-risk surgery.
Using the power of cervical traction, the Neck Cloud™ reverses neck damage which will eliminate your neck pain, TMJ and tension headaches in just 10 minutes a day.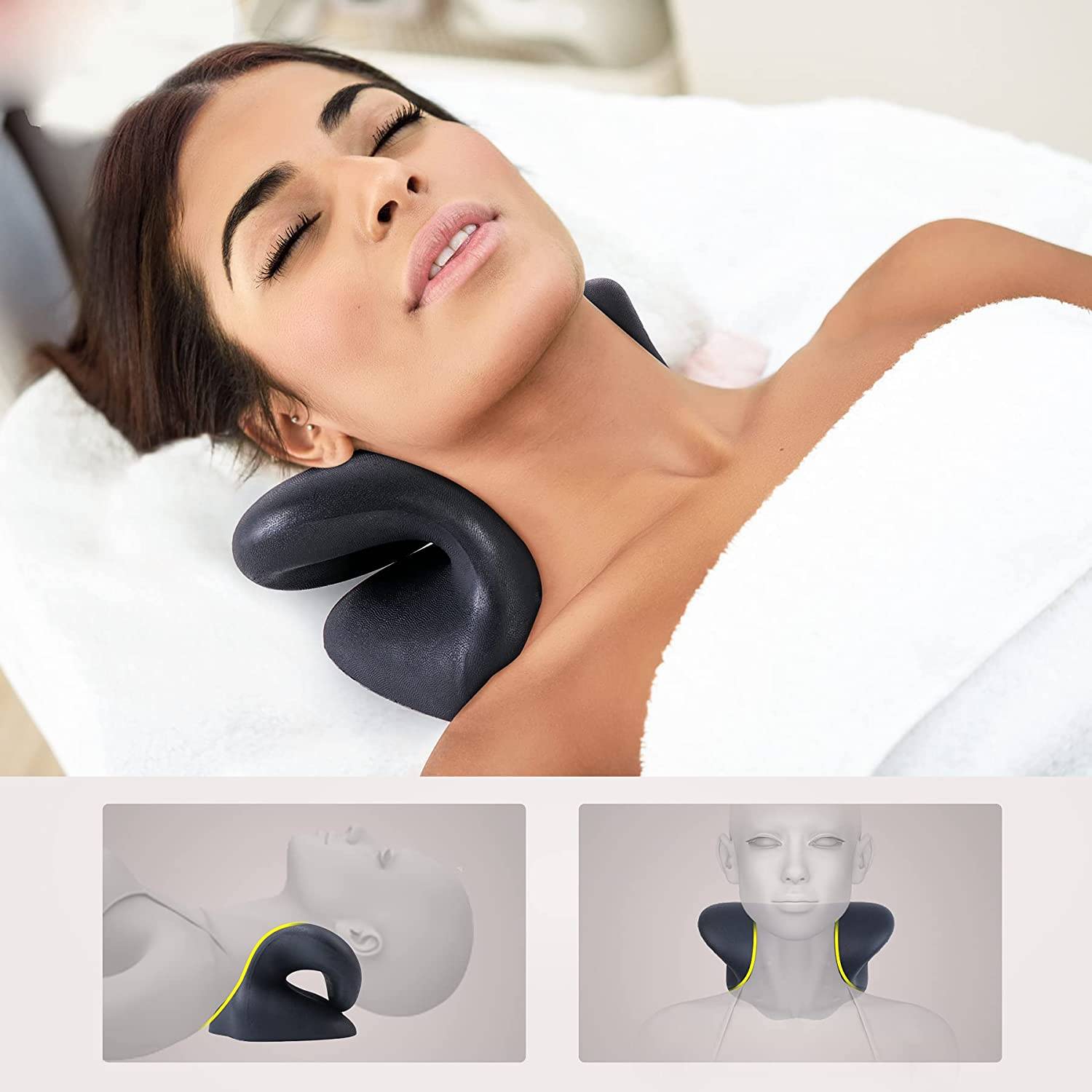 Breakthrough Discovery
You've probably tried several other neck pain products that promise the world and fail to deliver. And, I'm here to tell you it is not your fault that you're still in pain.
Those other neck devices usually target one element of neck pain relief.
This is great in providing short-term relief, but does not fix the underlying root cause of neck pain.
Intensive Treatment To Relieve Pain And Fatigue
- Acupressure,
- Sub-occipital muscle stimulation
- The three-way system of cervical traction
Targeting all three elements of neck pain was the secret sauce that results in the instant relief of chronic neck pain.
78% More Effective In Eliminating Pain

Neck Saving Benefits
Relief from chronic neck pain, TMJ and tension headache
Drastically improves posture
Increase of nutrient rich blood to neck area
Increase flexibility in neck and shoulder region
Reduces impact of chronic problems
Damage Reversing
When muscles are stressed and contracted, they choke off their own blood supply, causing damage and impacting their ability to heal. 
When you use the Neck Cloud™, it causes a release in muscular tension and a flood of nutrient rich blood to the
neck and shoulder area
.
This aids in recovery and can reverse significant damage to the neck region, which results in
 

long term relief from
 neck pain and muscular soreness.